You can improve your 3D printing experience by simply upgrading it with some of the best Wanhao Duplicator i3 available in the market. It is by every means a great product itself, but that doesn't mean the experience can't get better. We will be going through some of the modifications available for the Wanhao Duplicator i3.
We will be covering a range of different upgrades, from changing the cooling fan for better thermal and noise performance to adding extra functionality like Bluetooth and Wi-Fi adapters. Some of these upgrades will directly help improve performance and efficiency, while other upgrades are mostly for better user experience and convivence.
For those of you unfamiliar with the Duplicator i3. It is one of the more popular 3D printers for hobbyists and professionals alike. This printer is manufactured by a Chinese company called Wanhao. It was first released back in 2014 and it has been a hit among the 3D printing community ever since. It is a very good option for people shopping for a 3D printer with a tight budget.
But just because it is one of the cheaper options, doesn't mean it lacks in performance. There is completion in the market with printers like maker select that offer similar value. The maker select printers offer similar build volume. Even the price of the maker select is the same range. But the Wanhao are still popular among the community.
In fact, the Wanhao Duplicator i3 has reliably shown that it can perform not only equal but better performance than 3D printers that cost much more, both in print quality and consistency. And one of the best features about the Duplicator i3 is that it is very easily upgradable. Making it an even better option for buyers looking to modify their printers to their specific needs.
The Wanhao Duplicator i3 has a build volume of 200 X 200 X 400 mm. It supports an extruder temperature range of 240°C to 260°C. With a really decent print speed, making sure you don't have to wait long for print to complete. To find out if this printer is for you, you should check out an online review of this printer. But recent posts by users show that it still a great option.
Wanhao Duplicator i3 Specifications
This 3D printer comes with a heated build plate and a small LCD screen panel. It also comes with automatic bed leveling. But some users prefer manual bed leveling to the automatic one. The best part is that for a 3D printer it is very cheap. Here is the specification for the Wanhao duplicator i3.
Build Volume: 200 x 200 x 400 mm
Connection: USB, SD Card
Supported Filaments: ABS,
PLA, PVA, PEVA, HIPS, PP, Luminescent
Build Speed: 100 mm/s
Extruders: 1
Nozzle Diameter: .4 mm
Price: $ 325
Best wanhao duplicator i3 upgrades
These are some of the best modifications and upgrades for your i3. The search for good mods is over. These upgrades aim to increase the quality of your experience.
Glass Plate Bed
The Wanhao Duplicator i3 comes with a heated build plate of its own. And it is a decent print bed. But replacing the stock print bed with a borosilicate glass plate bed can really improve your user experience and also give your better print results. The 100% borosilicate glass can tolerate higher temperatures and allows the printer to really shine and perform better.
The glass bed is also a lot easier to wipe and clean. Making your after-print cleaning chore a lot less cumbersome. It also has high binding power when heating, so it makes it easier to separate the plastic parts when it's cooling. The glass bed is also more durable and will last longer because of the materials it is made of. It is one of those must-have upgrades to improve your overall experience with the Duplicator i3. Most 3D printer users upgrade their stock bed with a flat glass plate. These modifications offers more flexible and greater utility.
Belt Tensioners
As the name suggests, a belt tensioner maintains the correct amount of tension on a belt at all times during its duty cycle. In our case with a 3D printer that means a belt tensioner will
help the x axis belt and the y axis belt to maintain their tension and be more flexible. And overall secure the whole thing.
The springs that come on the Wanhao Duplicator i3 are not that stable and belt tensioners will help you secure the belt. The best part is that you don't need to buy these tensioners and can create them yourself on your Wanhao Duplicator i3.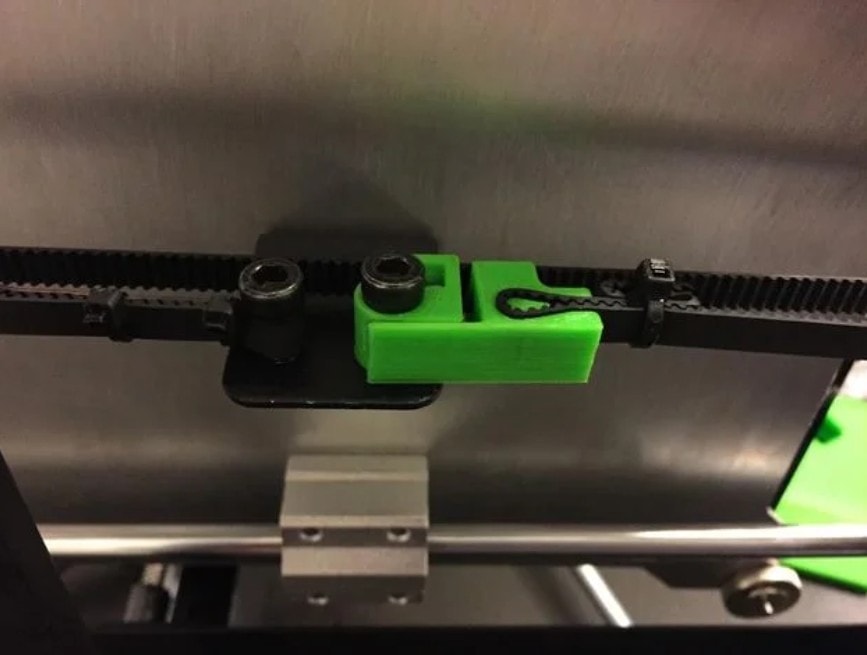 Here is a link to the files and instructions on how to make your own belt tensioners. It is a very fast print, and it offers a lot of utility. All the instructions on how to print it are given.
The guide also goes through how to attach the tensioners to the x axis belt and the y axis belt. It is a pretty simple hack to make sure your belts work as intended and you get good print quality. These printed tensioners can make all the difference in the world.
Raspberry Pi with Camera module
This is another one of the useful upgrades for people that print a lot on their 3D printers and need to keep an eye on their prints when they are away. You can simply attach a camera module to your 3D printer, and point it at the bed, so that you may keep an eye on the progress of your print when you are away. This way you will always be tracking the progress of your print in real-time.
To do this, you can use a Raspberry Pi camera module. It comes with a Sony Exmor IMX219 sensor that can record at 4K 30 FPS or 1080p 60 FPS and can take 8 megapixels still images. You just need to connect it to a 2A power supply. You can hook this module up with a raspberry pi module and use the Wi-Fi to stream video directly to your phone.
Raspberry Pi with Octoprint Upgrade
You can enhance the computer power on the Wanhao Duplicator i3 by adding this simple upgrade. 3D printers like the Wanhao Duplicator i3 come with fairly simple onboard computers that have limited processing power. So, adding a Raspberry Pi can enhance its computing ability and open the 3D printer to hundreds of different functionalities.
Raspberry Pi has so many different modules that can have different functionalities like Wi-Fi, Bluetooth, cameras, and much more.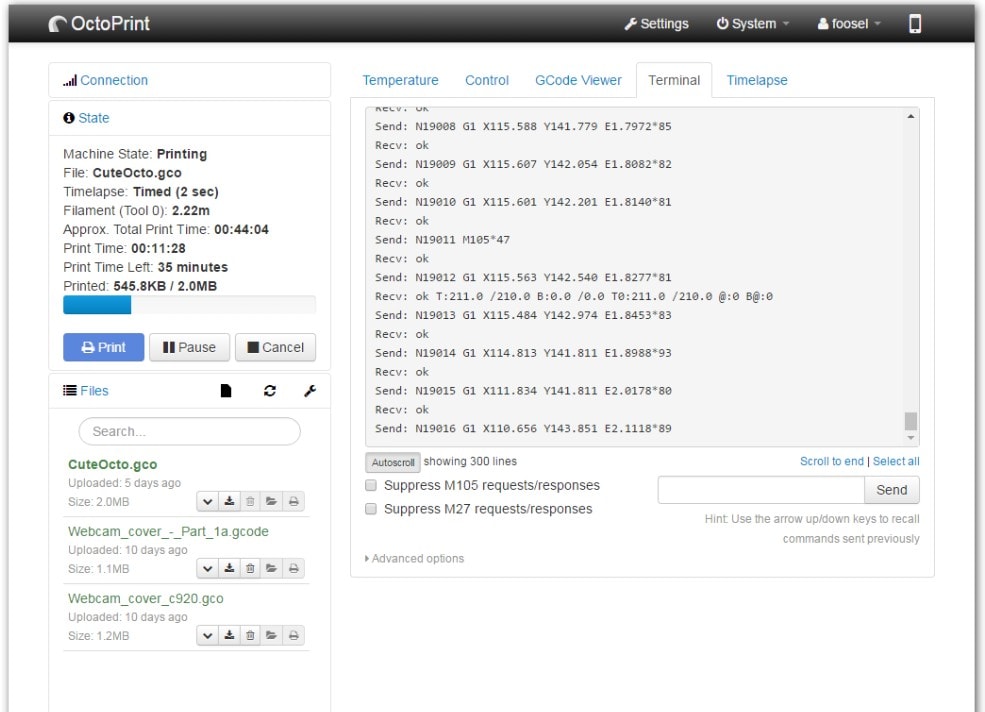 You can combine the Raspberry Pi with Octoprint. Octoprint creates a web interface for your 3D printer. You can download Octoprint from here. This is a fully open-source interface that will allow you to remotely monitor and control all aspects of the 3D printer from a simple browser. Talk about convenience. This will make it much easier for you to interact with your Wanhao Duplicator i3.
Z-brace for your 3d printer
You can improve the stability of Wanhao Duplicator i3 by adding z braces to your 3D printer. This is one of the most recommended upgrades to make. By properly fixies these braces, you can greatly enhance the stability as well as the rigidity of your 3D printer. The best part is, like the belt tensioners you can actually print these yourself on your 3D printer. Here are the instructions and files to print your own z braces. And it is also very simple to attach these to your printer. You will just need to use the 10mm screws instead of the 3mm screws to install the z brace.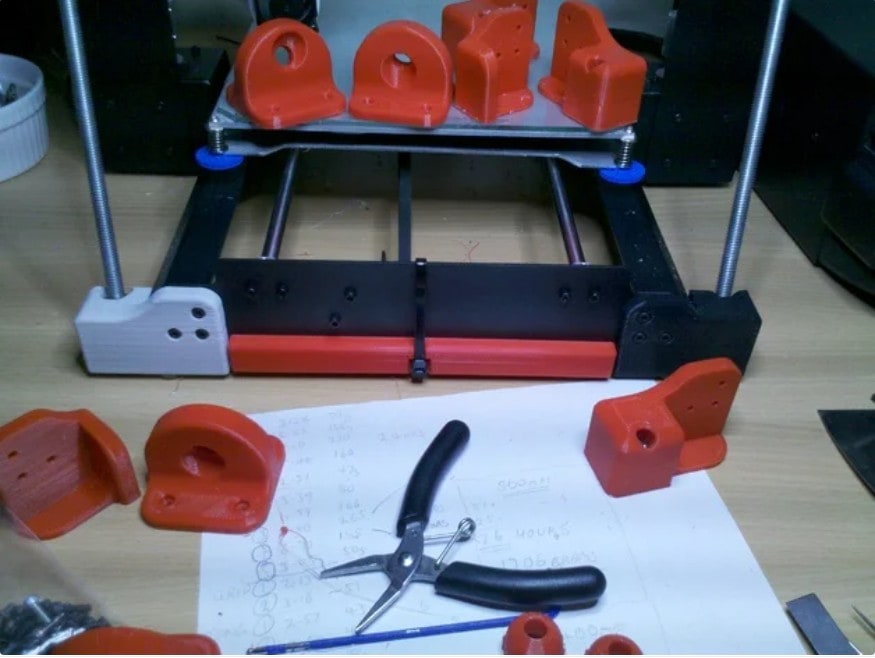 But the benefit of adding the z braces will be worth the effort. A rigid and stable 3D printer means that your prints turn out as perfect as they possibly can be. A z brace will allow the
printer to truly work at its full potential. The printer will work fine without the z brace. But it wouldn't hurt to add such a simple upgrade as printing out your own z brace.
The Cooling Fans Upgrade
The stock fan that comes with the Duplicator i3 is decent. But if you are a perfectionist like me and don't like any noise, you can find better upgrades. Not only can you expect better thermal performance but also reduce fan noise levels up by spending a few bucks on good fans. So installing a new quality fan make sense.
You can buy a 3rd party DC Brushless Sleeve-Bearing Cooling Blower Fan from Amazon. This would do wonders to help you keep that fan noise in check. As well as give you better thermal performance overall.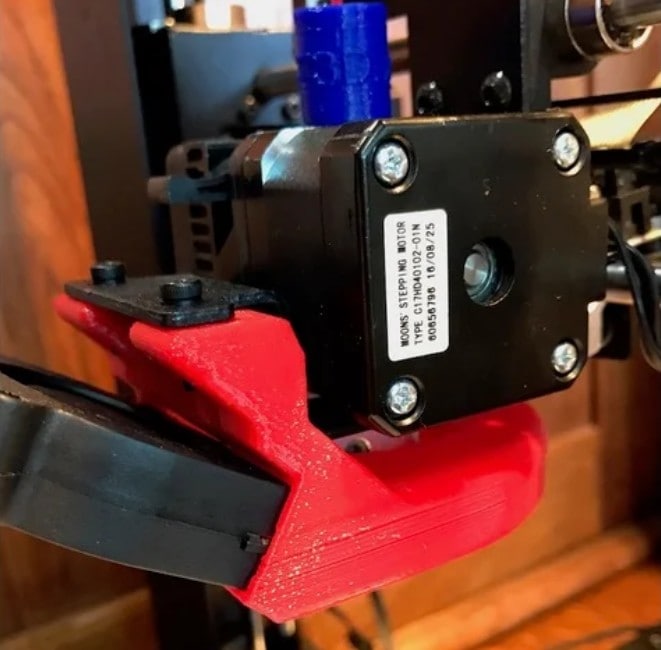 You can print yourself a cooler mod for the Wanhao duplicator i3. The stock shroud that comes with the Wanhao Duplicator i3 is honestly not that great. By using this guide, you can print a new fan shroud that can help with the airflow. Installing the shroud is pretty simple as well. There is no reason you shouldn't be upgrading the shroud on your Duplicator i3.
Filament guide Upgrade
This is another simple hack that you can use to make your prints better on your 3D printer. A filament guide helps the printer with the feeding of the filament like abs from the spool into the 3D printer itself. The filament guide ensures that the flow of the filament from the spool into the printer is smooth and without hassle. The end result is high quality and much more consistent print.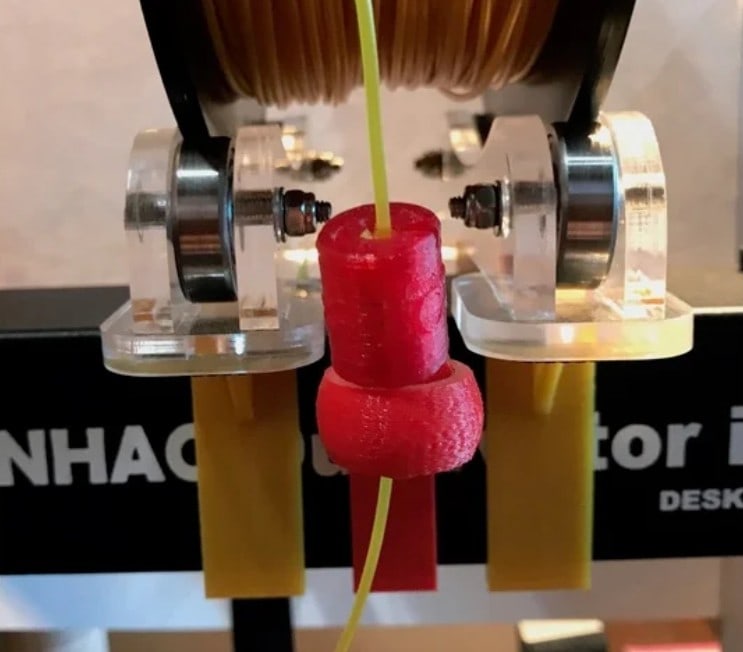 Again, like all the other best upgrades. You can 3D print your own filament guide. Here is a link to the guide and the file. Even though this seems like a very insignificant little modification, believe me, it can really improve your print quality and consistency. It is totally worth the little effort it goes into printing the filament guide and then attaching it.
Better LCD Upgrade
The Wanhao Duplicator i3 ships with a very basic small LCD screen. But it is easily removable and can be replaced with a larger and much more useful LCD screen. This can allow you to access all the printer functions for printing and troubleshooting purposes. The best part is that you can do this all by yourself.
You'll just need a spare micro-SD card slot, and you'll have to print a custom LCD frame for whatever LCD screen
you decide to install on the Wanhao Duplicator i3. Follow these steps to replace the stock LCD with a custom one:
First, remove the acrylic screen on the 3D printer. You will have to remove the two screws at the bottom of the base and pull the screen out.
Now download the Wanhao Duplicator i3 LCD screen converter file.
Using your Wanhao Duplicator i3 print the LCD screen frame. You will have to place it on the SD card adapter and remove it from your printer to check if it fits the SD card slot.
Extend the x-axis for your LCD screen frame file by 3 mm. And cut off any excess angles so that it fits the shape of the original SD card. Make sure you don't extend the x axis too much. So, it doesn't get in the way.
Place the LCD frame on the printer and secure it with four small screws.
Use an adhesive to connect the new touchscreen overall on your LCD screen by either using two-sided tape or a hot glue gun.
Fix the new screen into the frame and secure it.
Finally, test the new screen by using the SD card adapter to print a few objects. And we are done, you have now a better and much larger LCD screen. This seems like a lot of work, but it will be totally worth it for anyone looking to do a lot of printing.
Upgrade to one-touch calibration
The latest generation of the Duplicator i3 is the Plus model that comes with a calibration tool built into the firmware. This calibration tool has a lot of functionality built into it; it allows you to tune your extruder using curves. There are also functions to set things like nozzle temperature, fan speed, and extruder temperature using this calibration tool. This calibration tool gives greater control of your printer, allowing you to optimize your 3D printer to your specific needs.
Wi-Fi functionality Upgrade
It seems like everything nowadays has Wi-Fi, and can we blame anyone, Wi-Fi is super useful. You can also add Wi-Fi functionality to your 3D printer. This has many added benefits, like connecting to your 3D printer via Wi-Fi to give instructions or use a Raspberry Pi with a camera module to monitor your 3D printer's progress.
You add Wi-Fi functionality by two methods. The first one is easier and simpler. You can just have an SD card adapter that allows Wi-Fi functionality. You will just need to connect that adapter and your regular printer will become Wi-Fi enabled.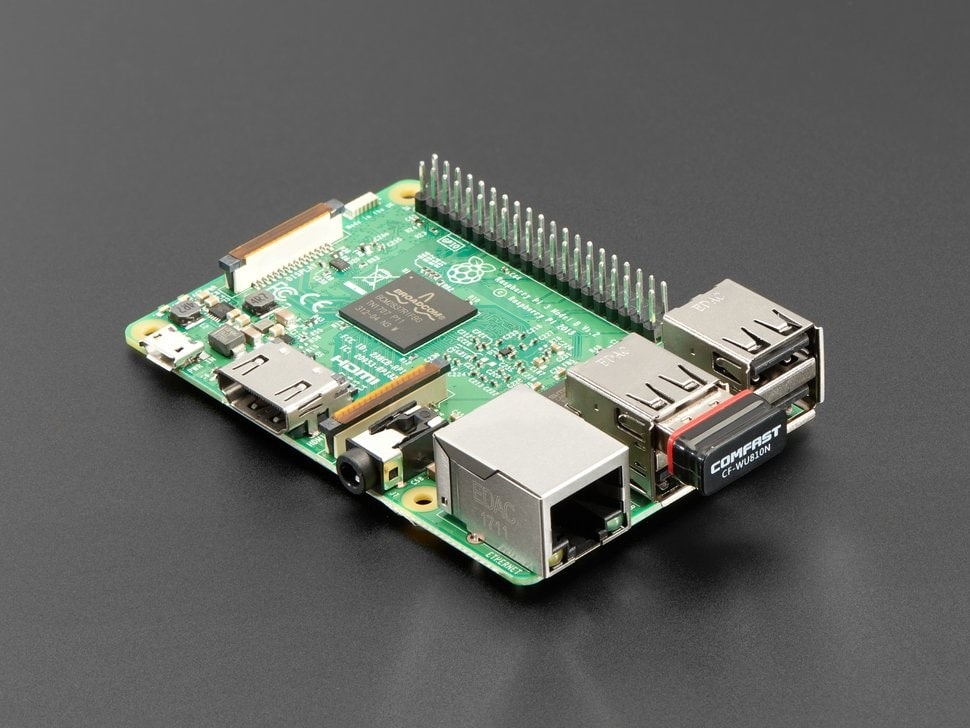 You can also use a Raspberry Pi to do this. Simply connect a Raspberry Pi to your 3D printer and then attach a Miniature Wi-Fi Module to it. This will allow you far greater functionality and features than using a simple SD card adapter. You can combine this with the camera module and another module to experiment with adding more functionality to your 3D printer.
Bluetooth functionality Upgrade
Similar to adding Wi-Fi, adding Bluetooth functionality to your Wanhao Duplicator i3 opens up a new world of possibilities. There are many Bluetooth modules for the Raspberry pi available. Simple choose the one that is best for your needs and buy it.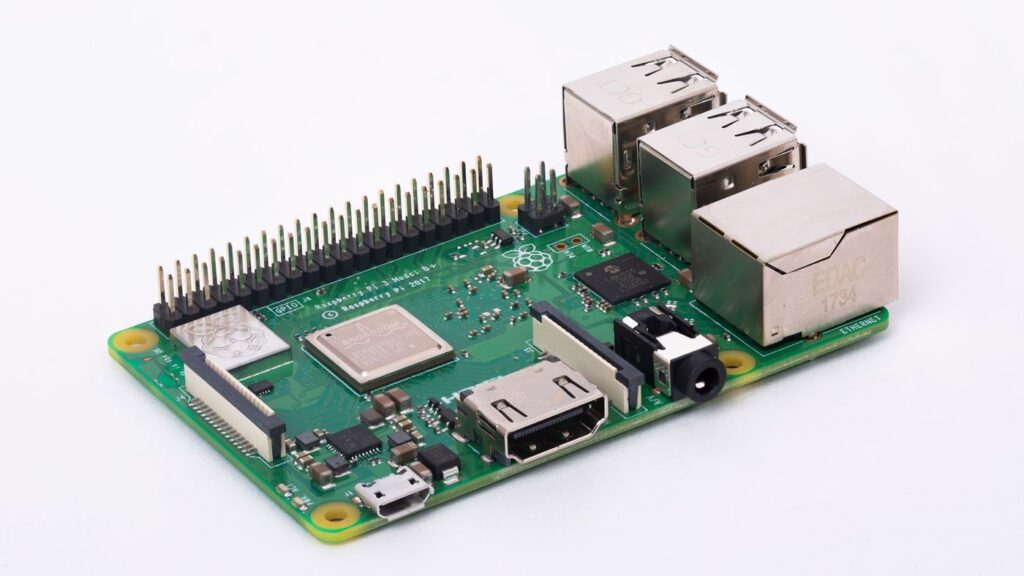 In fact, there are single modules that offer both Bluetooth and Wi-Fi capabilities. The new raspberry pi also come with Bluetooth and Wi-Fi functionality in built/ You can use Bluetooth to directly connect your laptop or your phone to your 3D printer and issue commands from there. This removes the hassle of using USB or SD cards, in fact, it even removes the hassle of being in the same room to control your prints.
Concluding Remarks
The Wanhao Duplicator i3 is an excellent machine. And the review people give it speak for itself. And what makes it an even better fit for hobbyists and professionals alike, is that it's not only a good 3D printer, but it is also cheap as well. Making 3D printers accessible to a lot more people.
By adding these small upgrades, you can greatly enhance your experience with the Wanhao Duplicator i3. And become a master printer yourself.